DDBM: your total solution partner
The team at Dutch Dryers focuses on the development, engineering, commissioning and maintenance of thermal drying systems. To build these systems we work with partners throughout the world. Your location, as the client, is therefore a determining factor for the choice of a machine builder. However, for an increasing number of projects we work closely with Breman Machinery, which is based in Genemuiden (Netherlands). As partners we have established a subsidiary company, DDBM, in which we have combined our strengths and which undertakes joint projects. DDBM provides you with a total solution: development, engineering and building.
Breman Machinery
Breman Machinery specialises in the production of large-scale and high-tolerance structures and systems. The company has unique (machine) capacity, whether it's for machining or non-machining processes, welding and structures, assembly and fitting or corrosion protection.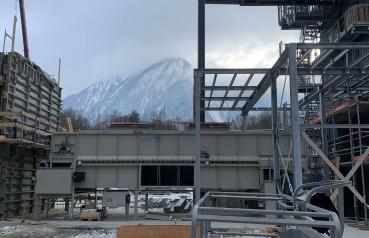 Switzerland
Drying of woodchips on a belt dryer
Drying of woodchips on a belt dryer
Read more
Become an agent
Do you want to explore a partnership with Dutch Dryers. Don't hesitate to contact us and become our next agent.