Applications
The Dutch Dryers thermal drying systems are used in a wide range of sectors. The drying of organic materials has a surprising effect. Even apparently low value materials are upgraded by drying to become reusable, commercial products. Examples are wood fibres that are converted into bio-fuel, sewage sludge that creates bio-granulate, straw that is transformed into fibreboard material and grass that is processed into nutritious feed pellets.
Many applications were once completely new. Perhaps you have ideas for processing residual flows. We'll welcome the opportunity of looking at the possibilities with you!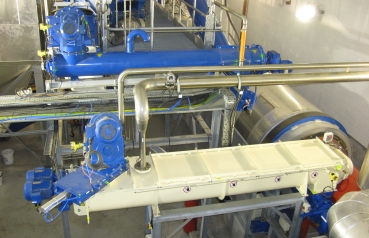 Ireland
The processing of sewage sludge
DDBM has built a thermal drying system in Ireland for drying sewage sludge ...
Read more
Become an agent
Do you want to explore a partnership with Dutch Dryers. Don't hesitate to contact us and become our next agent.