Biomass dryer
✔ Relatively fast delivery times
✔ Supervision of the process from A to Z
✔ We work and deliver globally
A biomass dryer that is efficient, reliable and offers you the required capacity to maintain optimal production, that is what the expert engineers at Dutch Dryers BV are able to design for you. We specialise in building bespoke drying systems for numerous industrial applications, such as belt dryers for biomass. These dryers have capacities ranging from 500 to 50,000 litres of water evaporation per hour.
A biomass dryer that meets your requirements and application
Biomass can serve many purposes, ranging from the production of energy in the form of electricity or heat to a raw material that is used in the manufacturing of a range of products. The purpose for which the biomass will be used is an important criterion which has to be taken into account when designing suitable belt dryers. At Dutch Dryers BV, we have experience in building rotary drum dryers for numerous industrial applications. We put great stock in listening closely to your needs and requirement so that we may design a biomass dryer suitable for your business. Naturally, all of our dryers, whether biomass belt or drum dryers, are bespoke.
Request a quote
Our expert employees would love to explore the possibilities of custom-made biomass dryers that match your needs and requirements for your business. Contact us to request a business case or a quotation. Call us at +31 (0) 343 44 99 66 or use the contact form. Our experienced employees are more than happy to give you more information about our belt dryers for biomass.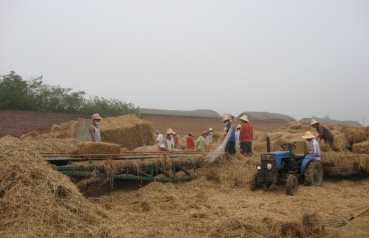 China
The production of fibreboards from straw
Our Chinese client was considering making building materials from ...
Read more
Become an agent
Do you want to explore a partnership with Dutch Dryers. Don't hesitate to contact us and become our next agent.