The optimum thermal drying system for the best results
How do you transform moist waste flows into dry materials? How do you reduce the moisture content (perhaps even more than 90%) in a wide range of material to 10% or less? The thermal drying systems from Dutch Dryers are an effective solution.
You are guaranteed:
the required drying result. Material that is ready for further processing and that meets your specifications exactly;
consistent quality. The Smart controls fitted to our systems allow the dryers to produce material with a consistent moisture percentage, even when the input material is of varying quality;
Production process continuity. Our thermal drying systems have been developed in such a way as to guarantee optimum flow. Materials with long fibres, such as grass, do not result in blockages and have no impact on the drying result;
Effective energy management. Part of your business case is the energy consumption of the thermal drying system. Whether you opt for gas or bio-fuel, we'll calculate the yield for you in advance.
Read more about our drum dryers and belt dryers.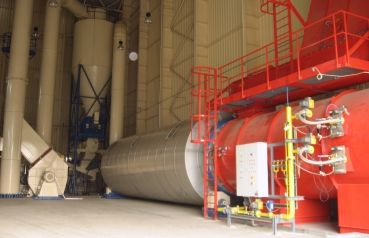 Poland
The production of bio-fuel from straw
We have built a number of thermal drying systems for drying straw. After drying ...
Read more
Become an agent
Do you want to explore a partnership with Dutch Dryers. Don't hesitate to contact us and become our next agent.