Belt dryers
With a Dutch Dryers belt dryer you will achieve optimum drying results using low value and/or residual heat. The development of belt dryers – like drum dryers – is undertaken entirely in-house. 
A belt dryer is the ideal solution if you wish to use process heat for example. A hot air flow of 50oC is already sufficient to achieve good drying result. The material to be dried is transported on a moving conveyor belt and the hot air is sucked through the material. In practice a belt dryer is an especially sustainable solution when the required drying capacity is limited. We will of course be pleased to work out a business case for you. Because we build both drum and belt dryers we are able to help you make a proper assessment. We can also provide you with a combination of belt dryer and drum dryer.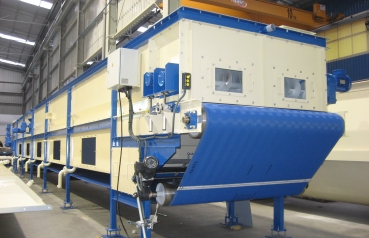 Spain
The production of bio-fuel from wood fibre
Wood fibres and sawdust are a source of energy, provided that they ...
Read more
Become an agent
Do you want to explore a partnership with Dutch Dryers. Don't hesitate to contact us and become our next agent.